Has your sleep been bothered by bugs? FuzeBug is here to help you get rid of them!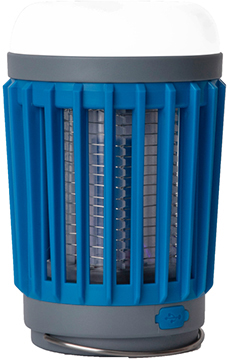 FuzeBug is only available online – buying from the official website guarantees that you will get the best deal possible.
All you have to do is complete the shipping information on the website, pay for your order and let us take care of the rest!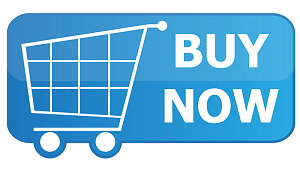 ABOUT FUZEBUG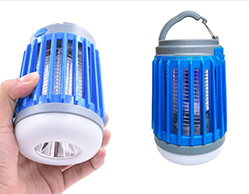 Hardly any home is entirely bug-free. Even city flats tend to get some unwanted visitors. Cockroaches and spiders are common home invaders, regardless of the season, while other insects migrate in or out. In the summer, mosquitoes and moths tend to fly in through the open windows. In the winter, flies and other bugs invade our homes, seeking warmth and safety. If all of those creepy crawlies start to hit your nerves, it's time to find a solution. And the most innovative one right now is FuzeBug! This insect-zapper attracts flying or crawling bugs, particularly mosquitos, and zaps them with high voltage power. Get your home completely insect-free – effortlessly!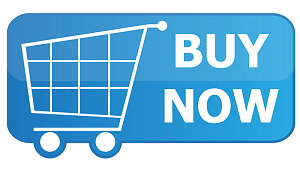 HOW DOES IT WORK?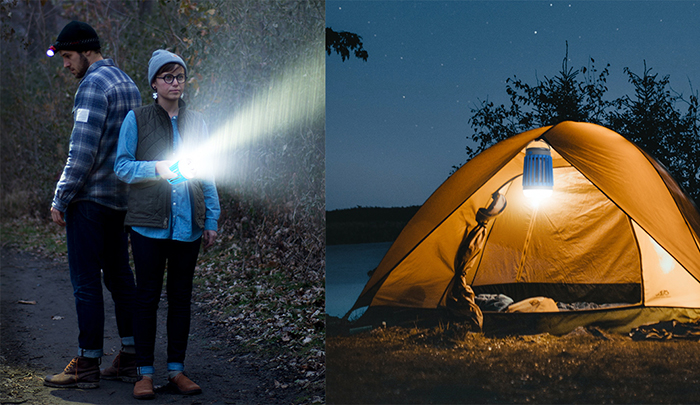 The principle of use is simple. Just make sure that FuzeBug is charged and place it on any surface, or if you're going camping or having dinner on the porch, hang it up. With 20-hours lasting battery light, FuzeBug will emit ultra-bright LED light, brightening any room or outdoor tent. You can even use it as a torch if you're out in nature! The device is also safe for you to grip, for high-voltage power will not reach your fingers, as the protective grid only allows small insects to crawl through. Attracted by the light, bugs and insects will swarm it and get zapped immediately, with no chance of survival. FuzeBug is quiet, so it won't bother you even if you're sleeping, and it contains no chemicals or UV lights, so it's harmless to keep around kids or pets.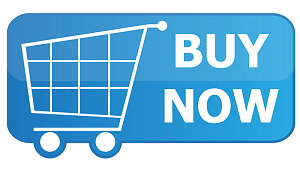 FUZEBUG FEATURES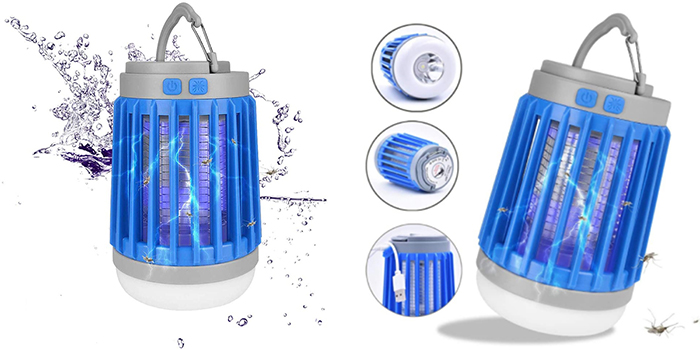 Effectively gets rid of insects: FuzeBug covers the area of 375 sq. ft. (34.8 m2), naturally attracts bugs and insects, and zaps them with 1000V power.
Fast and simple: insects will be killed immediately, with no pain and no chance of survival, so you can bin those stinky oils and sprays.
Natural: no chemicals or UV-light, just rechargeable electric current and light.
LED light: perfect for camping or just lighting up the room. The light is adjustable, so it can be dimmed and used as a night-light.
Safe to use: two layers of the protective grid will prevent even the smallest of fingers from getting through, so it's safe to keep around children and pets.
Rechargeable: with a USB cord provided, charging FuzeBug will be extra convenient. Not to mention that one charge will last you full 24 hours. That's an entire day free of mosquitos and bugs!
Weatherproof: you can keep this insect zapper outside, for it can withstand rain, cold, snow, or extreme heat. Suitable for all seasons!
Low maintenance: FuzeBug comes with its own brush, so give it a wipe once in a while to clear any bits stuck to the inner coil, empty the bottom shell, and that's it!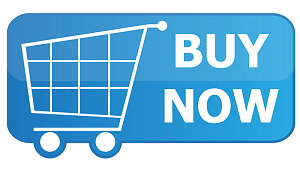 IS IT WORTH GETTING IT?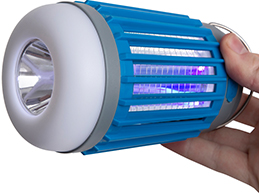 If various bugs and insects have been bothering you regardless of the season, then FuzeBug is something that can make it much better. It's a perfect tool to hang outdoors, while camping or simply on your porch, or to keep it inside and even use it as an insect-zapping night light. The device is weatherproof and quiet, so it can withstand all weather conditions during any season without disturbing your rest. It's completely safe to use and will harm neither people nor pets. Whatever the season might be, it's never too early to protect yourself from the insect invasion, and FuzeBug makes the process easier than ever. All of these features considered, why shouldn't you want to get it?
FUZEBUG PRICES IN THE UNITED STATES
SPECIAL OFFER: for a limited time, FuzeBug is running a promo in the United States that allows you to get this incredible insect zapper for only $79.98 $39.99!
HOW AND WHERE CAN I PURCHASE FUZEBUG?
FuzeBug is only available online and can be found on the official website. Buying directly from the official store ensures that you get the combination of the best price and quality.