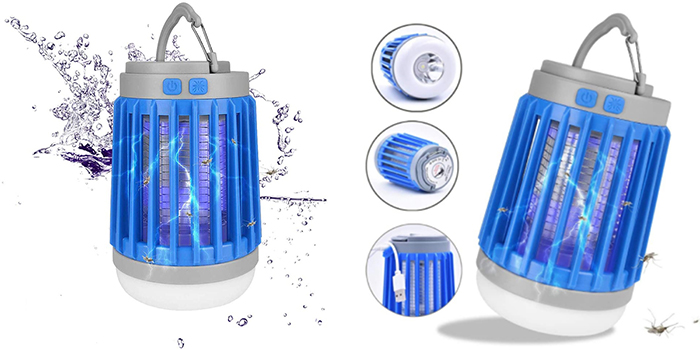 Effectively gets rid of insects: FuzeBug covers the area of 375 sq. ft. (34.8 m2), naturally attracts bugs and insects, and zaps them with 1000V power.
Fast and simple: insects will be killed immediately, with no pain and no chance of survival, so you can bin those stinky oils and sprays.
Natural: no chemicals or UV-light, just rechargeable electric current and light.
LED light: perfect for camping or just lighting up the room. The light is adjustable, so it can be dimmed and used as a night-light.
Safe to use: two layers of the protective grid will prevent even the smallest of fingers from getting through, so it's safe to keep around children and pets.
Rechargeable: with a USB cord provided, charging FuzeBug will be extra convenient. Not to mention that one charge will last you full 24 hours. That's an entire day free of mosquitos and bugs!
Weatherproof: you can keep this insect zapper outside, for it can withstand rain, cold, snow, or extreme heat. Suitable for all seasons!
Low maintenance: FuzeBug comes with its own brush, so give it a wipe once in a while to clear any bits stuck to the inner coil, empty the bottom shell, and that's it!